Click on the movie title for complete in-depth review of the DVD:
ANY GIVEN SUNDAY: 2-Disc SE (2000): "An interesting and generally fun film that provides a compelling look at America's favorite sport. This new special edition release offers a thorough improvement over the original DVD due to its many additional supplements." Starring Al Pacino, Jaime Foxx. Warner Bros., available exclusively on the Oliver Stone Collection sets.
BORN ON THE FOURTH OF JULY: SE (1989): "The flick offers an interesting portrait of how war changed one man, and it provides a generally compelling experience. Unfortunately, the DVD itself offers an exceedingly unattractive picture." Starring Tom Cruise. Universal, $26.98, 10/31/00.
THE DOORS: 2-Disc SE (1991): "While The Doors is a fairly weak movie as a whole, at least it tried to be something different and gave us an unusual experience. The DVD provides a decent but somewhat drab picture plus very good sound and some excellent supplements" Starring Val Kilmer, Kathleen Quilan. Artisan, $34.98, 2/20/01.
HEAVEN & EARTH: SE (1993): "The DVD provides excellent picture and sound plus some strong extras. Heaven and Earth is a compelling movie that deserves your attention." Starring Tommy Lee Jones, Hiep Thi Le. Warner Bros., $24.98, 1/16/01.
JFK: SE (1991): "I like JFK as a work of art but despise it as a source of information. The DVD offers very good picture and sound plus some fine extras." Starring Kevin Costner, Tommy Lee Jones. Warner Bros., $24.98, 2/6/01.
NATURAL BORN KILLERS: SE (1994): "The movie provides a reasonably entertaining piece of junk, but it lacks any form of depth. The DVD provides purposefully inconsistent but strong picture plus solid sound and a slew of fairly good extras." Starring Woody Harrelson, Juliette Lewis. Warner Bros., $24.98, 1/16/01.
NIXON: SE (1995): "In Oliver Stone's Nixon, we find a surprisingly compassionate and open-minded portrait of the 20th century's most infamous president. The DVD presents a generally solid picture with flaws that occur mainly due to some reinserted footage, while the sound is more consistent and strong." Starring Anthony Hopkins, Joan Allen. Buena Vista, available exclusively on the Oliver Stone Collection sets.
TALK RADIO (1988): "Talk Radio isn't a total dud, but it's a surprisingly bland and uncompelling effort from Oliver Stone. The DVD provides good but unspectacular picture and sound plus almost no supplements." Starring Eric Bogosian. Universal, $26.98, 10/31/00.
U TURN (1997): "This dud misfires at almost all times and comes across like self-parody for the most part. The DVD offers largely good picture and sound but skimps on extras." Starring Sean Penn, Jennifer Lopez. Columbia TriStar, $27.95, 3/31/98.
WALL STREET: SE (1987): "It presents a generally interesting and entertaining view of the self-centered world of Eighties high finance. The DVD offers bland but acceptable picture and sound plus a few very strong supplements." Starring Charlie Sheen, Michael Douglas. 20th Century Fox, $29.98, 11/7/00.
OLIVER STONE'S AMERICA: "While I found Oliver Stone's America to be a fairly interesting look at the man, I must admit it ultimately disappointed me." Documentary. Warner Bros., available exclusively on the Oliver Stone Collection sets.
---
Biography courtesy of Any Given Sunday official website: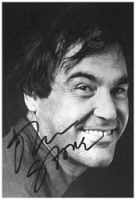 OLIVER STONE (Co-Writer/Director/Executive Producer) has consistently pushed the filmmaking envelope, as a writer, director, and producer, with works that have won critical acclaim and provoked passionate debate.
Stone most recently directed U-Turn with Sean Penn, Jennifer Lopez, and Nick Nolte for Tri-Star. His previous film, Nixon, received four Academy Award nominations, for acting (in two categories), screenplay, and score, and has been widely acclaimed by critics for its balanced and empathetic portrait of Richard Nixon.
His 1991 film, JFK, re-ignited an intense national debate about the assassination of President John F. Kennedy. Widely praised by film critics and audiences, JFK was a box-office success. The film was nominated for eight Academy Awards and won two. The controversy created by the film resulted in Congress passing a bill, signed into law by President George Bush, opening millions of pages of government documents on the Kennedy assassination which were to have been sealed for many decades to come–an unprecedented government reaction to a motion picture.
Stone has been nominated for 11 Academy Awards, as screenwriter, producer and director, and has won three Oscars (for writing Midnight Express, and as director of Born on the Fourth of July and Platoon).
Stone has also won two Directors Guild of America Awards, for Platoon and Born on the Fourth of July, and the Writers Guild of America Award for Midnight Express. He has also received three Golden Globe Awards for directing (Platoon, Born on the Fourth of July, and JFK) and one for writing (Midnight Express). He also was decorated by the French Government in 1992 as a Chevalier dans les Ordres d'Arte et Lettres.
Stone regularly travels around American colleges for talks with students. He is a contributor of some 200 pages of essays on movies, culture, politics, and history in the forthcoming book Oliver Stone and the Historians (University Press of Kansas) which includes essays by Arthur Schlesinger, Jr., David Halberstam, Walter Lafeber, Stephen Ambrose, George McGovern and Robert Rosenstone, and is edited by Robert Toplin.
Stone wrote his first novel for St. Martin's Press, A Child's Night Dream (1997), based on his experiences as a 19-year-old youth. Born in New York of a French mother and an American father, Stone has been a schoolteacher, a taxi driver, and a merchant sailor. He served in the U.S. Infantry in Vietnam in 1967 and 1968, was wounded twice in battle and decorated with the Bronze Star for Valor. After returning from Vietnam he completed his undergraduate degree studies at New York University Film School.
Stone has directed U-Turn ('97), Nixon ('95), Natural Born Killers ('94), Heaven and Earth ('93), JFK ('91), The Doors ('91), Born on the Fourth of July ('89), Talk Radio ('88), Wall Street ('87), Platoon ('86), Salvador ('86), The Hand ('81), and Seizure ('73).
He has written or co-written Nixon, Evita, Natural Born Killers, JFK, The Doors, Born on the Fourth of July, Talk Radio, Wall Street, Salvador, Year of the Dragon, Conan the Barbarian, Seizure, Heaven and Earth, Platoon, Scarface, The Hand and Midnight Express.
In addition to co-producing some of the films which he directed, Stone has either executive produced, produced or co-produced the features The Corruptor, Gravesend (presenter), Savior, Freeway, Killer: A Journal of Murder, The People Vs. Larry Flynt, The New Age, The Joy Luck Club, South Central, Zebrahead, Iron Maze, Blue Steel, Reversal of Fortune. For television, Stone produced the documentary Assassinated: The Last Days of Kennedy and King, the miniseries Wild Palms and Indictment: The McMartin Trial, for which he received the Emmy Award for Outstanding Movie Made for Television.
Stone is the father of three children and lives in Los Angeles.
Menu: DVD Movie Guide | Archive | Top